---
Home
---
Senior Home
---
Committee & Contacts
---
Training, Fees & Social Calendar
---
Teams & Draws
---
Newsletters & Match Reports
---
Coaches Corner
---
Current Player Statistics
---
Player Archive
---
Club History, Premierships & District Award Winners
---
Life Members & Patrons
---
Links & Club Documents
---
Image Gallery
---
Sponsors
---
Welcome to the Senior Home of the Narara Wyoming Lions
New To The Crease (Click to go to relevant page)

Arthur Morris interview on ABC Radio

Get some great insights into the career of club patron Arthur Morris during his ABC Conversations interview (51 min) with Steve Cannane by clicking here.

The first player in the world to score 2 centuries in his first class debut.

The first Australian player to outscore "The Don" in a test series in 20 years during the 1948 Invincibles Tour.

A good listen.


After the Day's Play

After each days play, players & their families are encouraged to head back to The Grange Hotel to enjoy a cold drink & a steak or sausage sandwich while discussing the days play. The President will read out the scores and highlights from all the grades by 7:30pm each Saturday night.

Join NWCC

New players of all abilities are always welcome to come and join a successful club that has a great social side. Click on the Training, Fees & Social Calendar link to find out more about training dates & venues.

Short Run

David Smallman
84 matches with 31 catches
412 runs @ 11.44 with a highest score of 33
165 wickets @ 16.85with best figures of 6-12

Umpire: "You'll never guess who I bumped into on the way to the optometrist!"

Batsmen: "Who?"

Umpire: "Everyone."

Contact NWCC

P.O. Box 9108, Wyoming, 2250

Narara Wyoming Cricket Club supports the responsible service of alcohol.
Please report any broken links, incorrect information & all forms of feedback to Adam Walsh.
Feedback of all descriptions is valued & taken on board for future development. It's your club, tell us what you want.
Last Updated June 30, 2019 1:00 PM
---
Please support our valued sponsors.
---
The Grange Hotel Wyoming

---
Central Coast Motor Group

---
Eagle Self Storage

---
Central Coast Tennis Academy

---
J.M. Auto

---
Wyoming Lantern

---
Narara Valley Nursery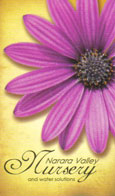 ---
Hodges Butchery

---
Pushy Galore

---
Hungry Wolf's

---
Hungry Jacks

---
Chapmans Quality Fruits

---