---
Home
---
Senior Home
---
Committee & Contacts
---
Training, Fees & Social Calendar
---
Teams & Draws
---
Newsletters & Match Reports
---
Coaches Corner
---
Current Player Statistics
---
Player Archive
---
Club History, Premierships & District Award Winners
---
Life Members & Patrons
---
Links & Club Documents
---
Image Gallery
---
Sponsors
---
Here you'll find photos from training, games and social events, and the odd video.
Interviews

Get some great insights into the career of club patron Arthur Morris during his ABC Conversations interview (51 min) with Steve Cannane by clicking here.

Videos

NBN's summary of the 2012/13 Premier League Grand Final win over Lisarow.
Robert Hay glancing the winning runs in the 2008/09 1st Grade Grand Final v The Entrance.
Classic footage of Mark "Spanner" Smith's six off the last ball v Wyong, Round 11, 2007/08, to win outright and secure a place in the semi's.
---
Please support our valued sponsors.
---
The Grange Hotel Wyoming

---
Central Coast Motor Group

---
Eagle Self Storage

---
Central Coast Tennis Academy

---
J.M. Auto

---
Wyoming Lantern

---
Narara Valley Nursery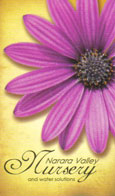 ---
Hodges Butchery

---
Pushy Galore

---
Hungry Wolf's

---
Hungry Jacks

---
Chapmans Quality Fruits

---