Go to:

Club Clothing, Season Draws

The latest team selections will appear here when they become available. (Usually the Tuesday or Wednesday preceding the start of a new game).

For any selection queries or to notify selectors of your availability use the following contacts.
PLO (Player Liason Officer) John G Moriarty OAM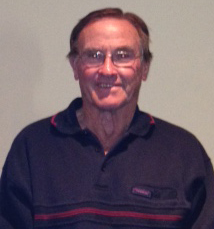 Congratulations to all players and best wishes for a happy and successful season. Sometimes a problem may arise during the season and a player or parent/carer may wish to discuss it with someone in confidence. I am that designated person and will be happy to discuss any issues which may be of
concern. I stress again these discussions will be confidential unless directed by
you.
John Moriarty
Phone: (02) 4328 3074
Email: jmozza5@bigpond.com.au
During Johns career (1978 - 2003) he scored 1743 runs @ 10.83 (carrying the bat twice!), snared over 100 catches, and most importantly captained 5 Premiership winning sides, so he knows a thing or two about the problems and issues a player may have.

Even though John has hung up the boots he remains an extremely active member of our Committee as well as the CCCA.

The Role of the PLO
 
Our Player Liaison Officer is the person to talk to if you have any cricketing issue that you are not comfortable speaking to your Captain, Selectors or Committee about.

Any discussions with the PLO are strictly confidential.

Look and feel like a part of the "Lions Den" decked out in our stylish range of club clothing.
The full range of club clothing is now available in all sizes. Long Sleeve Playing Shirts also available for $25.
| | | | |
| --- | --- | --- | --- |
| Club Polo Shirts - $30 | Training Shirt - $20 | Playing Shirts - $25 | Club Shorts - $15 |
| | | | |
| Hoody - $25 | Caps - $10 | Broadbrim Hats - $20 | Ladies Shirt - $30 |
| | | | |
Most sizes available from S through to XXL (some items we have in XS or XXXL).
Ladies shirts sizes 8 - 18.
We also offer a discount of $5 per item after the second purchased in one order (for one person).
Please contact Les Egan at nwcc1@hotmail.com for all your club clothing requirements.
Click for Season 2017/18 Draw for all grades